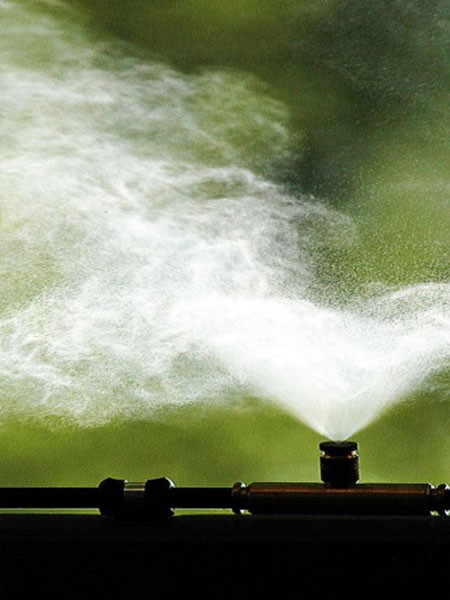 4 Easy Ways to Reduce Pollution inside Your Room
Air pollution is among the largest environmental health threats on this planet. It is accountable for 7 million deaths on the global ground every year, according to UNECE. Breathing polluted air for a long time has been reported to cause several dreadful diseases, including heart disease, lung cancer, and respiratory diseases (emphysema) as well as asthma to cancer, and pulmonary illnesses. Some studies have also found that air pollution is the cause of ailments related to the brain, kidneys, and liver as well as birth defects.
Doesn't that sound scary?
Here is a quick guide to reducing indoor air pollution.
Install Pollution Air Purifier
Thank God Cloud Tech has invented a modern and highly sophisticated pollution air purifier. Install this innovative device inside your room as it can filter the air and reduce indoor pollution. It is the best solution to breathe fresh and pollution-free air as it can filter smoke, dust, and pollen from the air.
To lower pollen levels in the air on days, it can be impossible to open the windows. Don't worry, use an air purifier, and close windows and doors.
Install Exhaust Fans
Although exhaust fans are not as effective as air purifiers in rooms, they can work to remove cooking fumes and steam. Install them, especially in your bathroom and kitchen.
Keep Windows Open
If you think the outside atmosphere is good, you can keep windows open as adequate ventilation is important to prompt healthy indoor air. If it's not too cold or the pollen count is not too high, you can open your windows to allow a good exchange of indoor and outdoor air.
Use Doormat
Every activity you do to allow pure air inside the room can be effective. Make it your habit to put down a doormat and wipe your shoes before entering the room. It will help you lower the pollutants carried into the house. Better yet, install a show rack and don't allow anyone to enter your room wearing shoes.
Wrapping Up
Among the above ideas, the most effective and powerful for instant results is installing a pollution air purifier. This will improve indoor air quality and protect your family from air pollution risks. It is the best option for your office as well. But, before choosing one, make sure to pick one that can fit the room space and coverage area. It is advisable to go for a HEPA filter that has the quality to reduce 99.9% of particles.
Comments (0)
---