Misting System
---
Cloud Tech is one of the leading brand for Misting System Solution in India. Misting systems are most generally characterized as a progression of unique fog spouts put in a line around the border of space. While MISTING SYSTEM is put inside an encased region (like a nursery), the billions of beads that are created will at first give cooling as the drops dissipate.
Cloud Tech India Pvt Ltd. is a famous organization, occupied with giving Misting System and High Pressure Misting System otherwise called fogging system or haze or shower cooling. Our framework is a fabulous answer for the open-air clouding strategy. It allows you to dampen spouts. The framework is in tubing and compressed to give an adequate shower, by and large with dabs between 15 microns and 50 microns in measure. It is the ideal alternative for a decent, cool, blustery summer day.
The high pressure misting systems provided by us component to cool open-air temperatures and making a long and agreeable day outside. They can diminish dust levels by and large that show up with the late spring months and scents that can emerge. For this, the fog frameworks need a weight of no under 500 psi. At Cloud Tech Pvt. Ltd, we have planned to mist systems to make cool climate. These machines are extremely successful in guaranteeing the best environment. They are extremely basic and simple to install. They accompany treated steel or nylon pipes, a siphon, and shower spouts.
Misting systems make an incredible fog or mist impact. It is a bundle of siphons and a progression of clouding spouts associated with tubing, and the framework is compressed to furnish a fine fog or haze with small water drop estimates anyplace between 5 to 50 microns.
The fog framework works at vanishing cooling and works impeccably with dry climate conditions. Notwithstanding, it works moderately in a damp climates and can diminish dust, scents, friction-based electricity, and flying bugs like Mosquitoes. It even controls and keeps up with dampness for plants, nurseries, homes, chamber, Yard, Patio, inn eateries, and so on
Cloud Tech Pvt. Ltd. stretches scope of fogging systems highlighting various architectural elements including ponds, pools and fountains, gardens. Fogging system from Cloud Tech Pvt. Ltd. is intended towards creating excellent outdoor with outstanding cooling effects. With the systems of Cloud Tech Pvt. Ltd. any environment is going to be a beautiful place. We use high-pressure fog atomization technology with excellent fogging effects.
Features
Apt in achieve control on temperature
Energy saver
Very easy to operate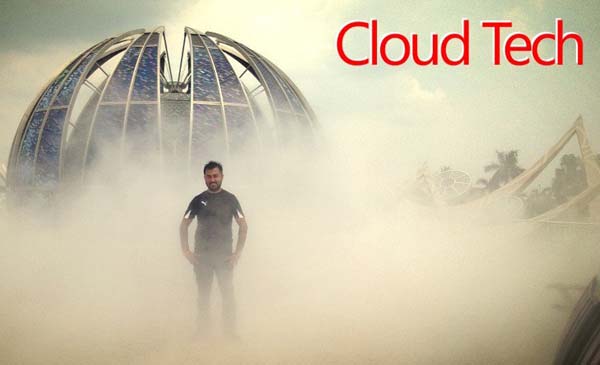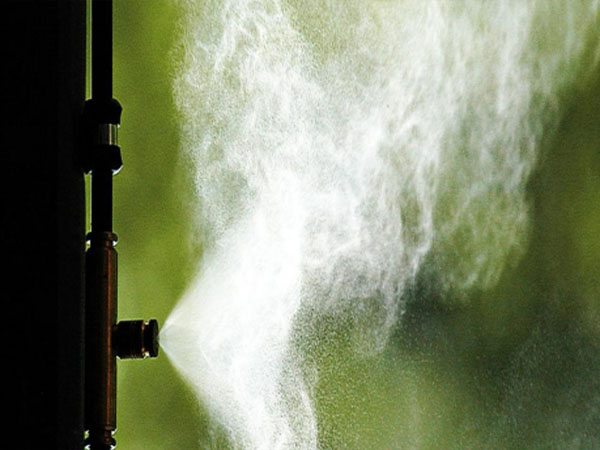 Fogging System
---
The Fog Cooling System which provide by Cloud Tech Pvt. Ltd. offer dynamic solution for uncomfortably warm situation and for create visual effects of fog. These are very efficient and effectual in providing outdoor cooling and can also exactly increase humidity levels in the necessary areas. These can be purchase with the required features as per the client demands and their needs.
Features :-
Available with high pressure fogge
Efficient in creating ultra fine fog
Less electricity consuming
Scope of fogging system :-
Pool Water features
Landscaping
Outdoor cooling
Industrial cooling
Areas :-
Open air restaurant
Patios
Swimming pools
Water bodies
Gardens
Terrace gardens
Intelligent Misting System
---
Introduction
Model: VFD CPRO Mist Cooling System
The Most Innovative Mist Cooling Technology in the Market
Designed for industrial Mist cooling system- the VFD CPRO Mist cooling system module provides for precise solutions for environments of medium and large dimension. Cloud Tech has designed and manufactures CPRO Mist cooling system using upmost technology to satisfy any special needs in the Mist cooling sector
The main features of this product line are its compactness, its high energy efficiency and a structural. The use of this product is therefore targeted at professional users who need to manage a significantly large flow of water for Mist cooling system and require an operational continuity of 24 hrs X 365 days. With VFD feature same system can be used with multiple line without bypass of water and diminish the effect of back pressure due to nozzles chocking.
Industries :-
Temperature and Humidity Program
Professional Variable Frequency drive
Online pressure transmitter
Low seed "H" class motors.
Lowest noise- 50 db
Low voltage control
Phase failure preventer
Dry run sensor controller
Cloud Tech pumps PPRC model with no over heating
Soft touch panel for RH, Temperature and Timer control
Module Built in temperature control fan.
Control via LAN, phone, laptop, PC, tablet
Digital Cycling Timer
High flow rate with maximum working pressure of 150 bars.
Digital alarms with display warning sent by SMS or email