Misting System
---
Mini Misting System in India - Today, we all are facing bad air quality and unwillingly preventing ourselves to go outside. So, most of us are looking for the best solution to keep our outdoor and indoor clean and breathe healthy air. CloudTech is a renowned brand known as misting system manufacturers designs one of the ultra-advanced misting system solutions that provides you ways to your problem. These systems are also known as fogging systems or haze or shower cooling. We are also providing mist cooling system, Mini Misting System in India and misting system for outdoor cooling.
As one of the leading names in the industry, we manufacture and supply High Pressure Misting System in India that can decrease dust volume as well as maintain agreeable temperatures in your space. Our misting systems are not only for the home. It is quite popular for commercial places including sports stadium, restaurants used them to cool guests. It is also a better solution for workplaces, warehouses, and farms too to cool down animals, reduce stress and excel productivity level.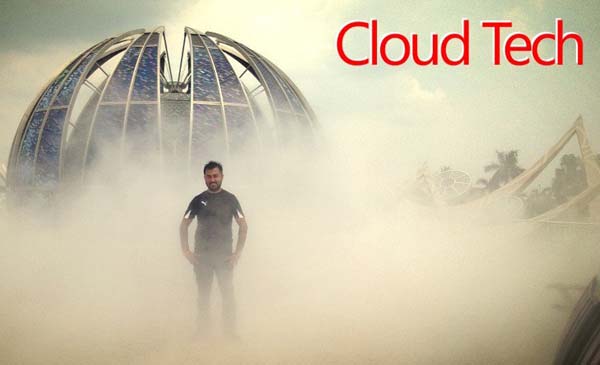 The benefits of our misting system are given below:
Good heat reduction: The most obvious benefit of our product is heat management. It can cool the temperature much higher than conventional AC.
Air Cleaner: It can remove impurities in the air like pollen and dust particles in the atmosphere that leads to a clean place for those with allergies.
Insect Repellent: Our Misting systems are useful for decreasing the numbers of active adult mosquitoes within the immediate range of the nozzles. Due to this reason, mosquitoes and several other insects in the area include bees, flies and other pollinator larvae are not impacted again and again.
Cheaper solution: Our misting solution will also cost less in the long run when compared to another conventional system.
The framework works by giving an adequate shower, by and large with dabs between 15 microns and 50 microns in measure. So, it is the perfect option to ensure a cool, decent, and blustery summer day. Moreover, with this product, you need not worry about overheating, collecting dust or pollen in your living. Designed with cutting-edge technologies, this advanced machine produces an adequate shower which is an ideal alternative for cooling on harsh summer days.
Being highly trained team leaders, we strive to make the outdoor space as real as you could have ever imagined in your dreams. Our experts thoroughly research the market demand and design the product that meets the consumer's perspective. If you are looking for a misting system for businesses, apartments, real estate properties, or any government offices, our well-trained team is ready to speak and work with you. You can count on our professional technicians to properly install your or replace your misting system.
Cloud Tech is one of the leading brand for Misting System Solution in India. Misting System for outdoor cooling are most generally characterized as a progression of unique fog spouts put in a line around the border of space. While MISTING SYSTEM is put inside an encased region (like a nursery), the billions of beads that are created will at first give cooling as the drops dissipate.
Cloud Tech is a famous organization, occupied with giving Misting System and High Pressure Misting System otherwise called fogging system or haze or shower cooling. Our framework is a fabulous answer for the open-air clouding strategy. It allows you to dampen spouts. The framework is in tubing and compressed to give an adequate shower, by and large with dabs between 15 microns and 50 microns in measure. It is the ideal alternative for a decent, cool, blustery summer day.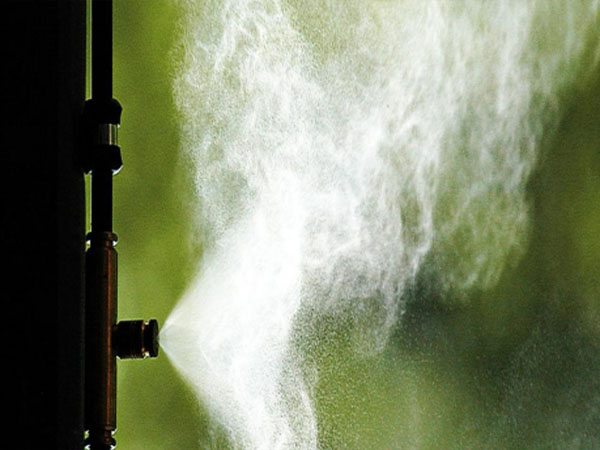 Fogging System
---
The Fog Cooling System which provide by Cloud Tech Pvt. Ltd. offer dynamic solution for uncomfortably warm situation and for create visual effects of fog. These are very efficient and effectual in providing outdoor cooling and can also exactly increase humidity levels in the necessary areas. These can be purchase with the required features as per the client demands and their needs.
Features :-
Available with high pressure fogge
Efficient in creating ultra fine fog
Less electricity consuming
Scope of fogging system :-
Pool Water features
Landscaping
Outdoor cooling
Industrial cooling
Areas :-
Open air restaurant
Patios
Swimming pools
Water bodies
Gardens
Terrace gardens
Intelligent Misting System
---
Introduction
Model: VFD CPRO Mist Cooling System
The Most Innovative Mist Cooling Technology in the Market
Designed for industrial Mist cooling system- the VFD CPRO Mist cooling system module provides for precise solutions for environments of medium and large dimension. Cloud Tech has designed and manufactures CPRO Mist cooling system using upmost technology to satisfy any special needs in the Mist cooling sector
The main features of this product line are its compactness, its high energy efficiency and a structural. The use of this product is therefore targeted at professional users who need to manage a significantly large flow of water for Mist cooling system and require an operational continuity of 24 hrs X 365 days. With VFD feature same system can be used with multiple line without bypass of water and diminish the effect of back pressure due to nozzles chocking.
Industries :-
Temperature and Humidity Program
Professional Variable Frequency drive
Online pressure transmitter
Low seed "H" class motors.
Lowest noise- 50 db
Low voltage control
Phase failure preventer
Dry run sensor controller
Cloud Tech pumps PPRC model with no over heating
Soft touch panel for RH, Temperature and Timer control
Module Built in temperature control fan.
Control via LAN, phone, laptop, PC, tablet
Digital Cycling Timer
High flow rate with maximum working pressure of 150 bars.
Digital alarms with display warning sent by SMS or email