Odor Control System
---
Odor Control - Cloud Tech is the most prestigious company to offer Odor Control System in India. With more than a decade of industry experience, we are able to manufacture and offer different types of odor control systems such as chemical, carbonic, biological to reduce the stink toxic waste which can be harmful to the environment.
We develop and offer environmental and Industrial Odor Control solutions that help in eliminating odor issues in areas. Our Odor Control System is an ideal solution for parks, hospitals, factories, residential areas, commercial and so on. India's most inclusive line of odor control systems providers, we have tens of thousands of satisfied clients in wastewater, waste, food processing, Public Indoor Areas, Oil & gas Refineries, Distilleries, Petrochemical, Landfill, restaurant, chemical industries. We work in co-operation with government, research and industry firms.
Passionate about our commitment to the safety, quality, and the development of unique environmentally responsible technologies, we develop systems using advanced technologies using quality raw materials that can easily treat odors from the soil, air, and water.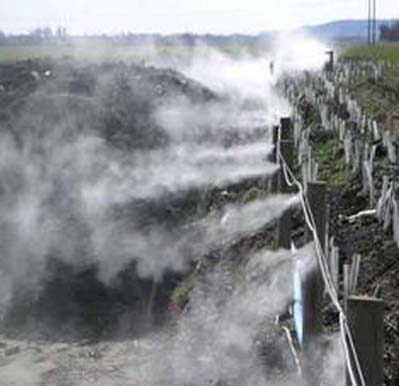 Key Advantages
Our systems give perfect Industrial Odor Control Solution in India
They feature to treat bad smells and provide naturally fresh air
They can protect the environment from different rodents and insects
Our odor control system also kills germs like molds, viruses and more
Further, the system is designed to eliminate harmful gas that increases pollution level in the environment and affect the ecosystem and ozone layer
Why Odor Control System
Odor emitted from manufacturing and industrial facilities has an impact on our health as well the environment. The community's well-being and our plant worker's safety and productivity are at risk. Some parts of India face the problem of high pollution levels as the air quality is in these areas is in the 'poor category. ' Many manufacturing factories, wastewater treatment plants and organizations are facing the challenge of maintaining compliance with ambient air standards driven by air pollution regulatory agencies and workplace health and safety enforcement organizations. Odor is harmful to our health.
In such a situation, the odor control system in India designed by Cloud Tech has emerged as an innovative way to reduce the pollution level and control odor. Suitable for water treatment plants, such as sewage, chemical factories, they have been designed using advanced techniques to get rid of smells and intoxicated air. They help by protecting equipment integrity, eliminating public complaints and negative environmental impact, controlling hydrogen sulfides and nuisance odors. Cost-effective results.
Get in touch if you are looking out for industrial odor control solutions in India.
Applications
---
| | | | |
| --- | --- | --- | --- |
| Solid Waste | Waste Water | Industrial | Commercial |
Our Industries
---
| | | | | |
| --- | --- | --- | --- | --- |
| Wastewater Treatment | Landfill | Transfer Stations | Hospitals | Farming |
| Compost | Restaurant | Trashrooms | Petrochemical | Pulp & Paper |
| Public Indoor Area | Food Processing | Sludge | Asphalt | Distilleries |