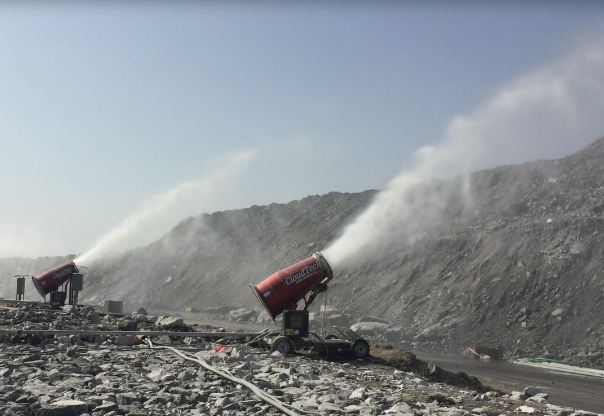 Odor Control Systems for Leachate Plant
Leachate is water that has percolated through a solid and leached out some of the components. It is formed when liquid passes through a landfill and gets mixed with degraded waste and suspended materials. Leachate has high levels of odor-causing compounds. These components are harmful to human health. It is actually toxic when inhaled. This, in turn, creates a problem for the areas nearby homes or the corporate.
In addition, leachate production is a considerable concern for municipal solid waste landfills. It causes significant odor emissions that have negative health and environmental effects. To reduce the odor of leachate, specifically designed machines are used for odor control for leachate plants and other industrial exhaust.
Odor Control For Leachate Plants
Odor Control systems are made for the purpose of eliminating odor issues in different areas, such as pharma, leachate plant, parks, hospitals, factories, residential areas, commercial places and more. Moreover, these systems are ideal for water treatment plants, like chemical factories, sewage, and more to control the worst smells, intoxicated air, thereby controlling air quality.
In the market, different types of odor control systems can be seen. Some of the most common are chemical, biological, carbonic, etc. They reduce the stink of toxic waste which can be harmful to the environment. A popular company like Cloud Tech manufactures and offers an odor control for leachate plants across India.
Benefits of Odor Control Systems
The odor control systems can be used to treat odor from air, soil and water. They help treat the bad smells by providing natural fresh air. These machines also help protect the environment from different insects and rodents. They can kill viruses, germs, and molds. Further, these odor control systems can eliminate harmful gas that affects the ecosystem and ozone layer.
Suitable Industries
The range of industries where an odor control systems can be installed to control smells includes Wastewater Treatment plants, landfills, Trashrooms, Public Indoor areas, Food Processing plants, Pharma, Sludge, Restaurants, Farming, Petrochemical, Pulp & Paper, Asphalt, Distilleries, Oil & gas Refineries, Industries and Hospitals.
Best Odor Control System Manufacturer and Supplier
Cloud Tech is one of the most popular manufacturers and suppliers of odor control equipment. The company offers high-tech machines that come equipped with several features and specifications. These systems can be used to prevent the effect of pollution and other insects causing harm to the lives of the people. These systems are made using eco-friendly technologies.
Comments (0)
---