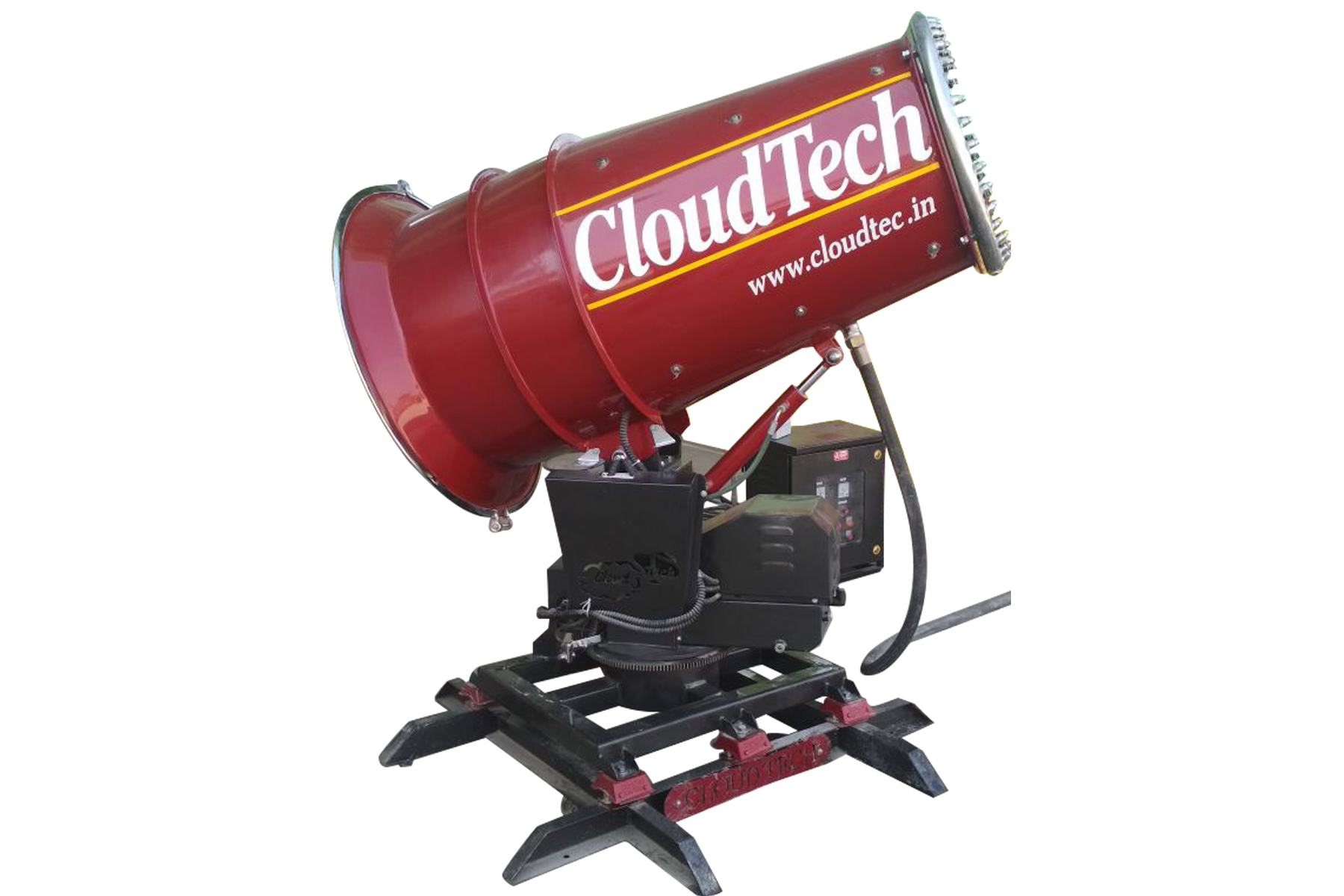 Ulta Advanced Mist Gun
Bad air quality and constant rise in pollution levels have put a barrier on going outside. Not only the government, but even the common men are looking for solutions to keep outdoor and indoor clean so that everyone can breathe fresh and healthy air. Cloud Tech, a well-recognized and trusted brand, has introduced one ultra-advanced Mist Gun - a type of gun that helps control air pollution. This mist gun is designed to have a fan, a nozzle, and a battery. The role of the battery located inside the sprayer is to supply electric power to the fan and nozzle, thereby atomizing the water droplet as mist and blowing with a far reach.
One of the prominent companies in India, Cloud Tech is committed to manufacturing and supplying high-pressure mist guns that have the quality to diminish dust volumes and sustain optimum temperatures. The guns are not only ideal for homes but commercial buildings and places as well. Be it restaurants, railway stations, stadiums, colleges, schools, parks, hotels, religious places, and more, our mist gun can be used to keep the environment pollutant-free. Moreover, this mist gun offers a perfect solution for warehouses, workplaces, and farms to cool down animals, reduce stress, and excel in work productivity in organizations.
Salient Features and Benefits of Mist Gun
Cloud Tech Mist Gun comes with several benefits and features that allow atomizing particles into the air to coat surfaces. The gun works by emitting water droplets in the form of mist that mixes with air and breaks the water molecules into microns. This water particle strikes with dust particles and makes it heavier to fall on the ground. Thus, the gun minimizes the dust and improves the air quality.
What else? By using a mist gun, an operator can spray chemicals in a more efficient and controlled manner while eliminating germs and reducing virus spread. You can thus prevent costly financial costs with contagious healthcare infections. Moreover, the mist gun is designed to perform as heat management equipment to cool down the temperature and manage heat. It is helpful in preventing the cases of diseases related to malaria, dengue, kala-azar, chikungunya, and other ailments by reducing the number of active mosquitoes, bees, and other pollinators larvae.
With the support of professionals and modern infrastructure units, Cloud Tech manufactures hi-tech mist guns that allow fast reduction of the pollution level. Adjustable and uniform droplets make these guns unique in the industry.
For more information about Mist Gun manufactured by Cloud Tec, connect with us at 9582379005 or 8930345768.
Comments (0)
---