Odor Control for Leachate Plant
---
Cloud Tech Pvt. Ltd is a foremost provider of Odor Control for Leachate Plant in India. Our innovative and effective solutions are designed to reduce or eliminate odors at leachate plants while ensuring the highest standards of safety and environmental protection. Our products are designed to fit the needs of all sizes of leachate plants, from small to large. Our systems are designed to be easy to install and maintain and to provide years of reliable performance.
We understand the importance of maintaining a safe and healthy environment for workers and nearby residents. Our odor control solutions are designed to reduce odors without causing any harm to the environment or people. Our products are tested precisely to ensure that they meet the highest safety and environmental standards.
We also take great pride in our customer service. Our team of experienced professionals is always available to answer any questions you may have about our Odor Control System solutions. We are committed to providing our customers with the best in customer service and satisfaction.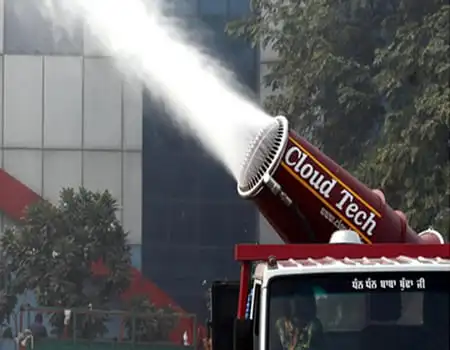 Benefits of Odor Control for Leachate Plant:-
---
Improved Air Quality: Odor control helps reduce the odors released into the air, which in turn improves the overall air quality. It can help reduce the health risks associated with air pollution.
Reduced Cost: Odor control helps reduce operational costs associated with odor control, such as the cost of treating and disposing of the leachate.
Enhanced Operational Efficiency: By controlling the odors released, operations at the leachate plant can be more efficient and effective.
Improved Public Perception: Odor control can help improve the public perception of a leachate plant, as the community is less likely to experience odors from the plant. It can help to maintain the plant's reputation and attract potential customers.
Improved Safety: Odor control can help improve safety for workers and visitors, as fewer odors in the air can reduce the risk of breathing in hazardous gases. It can also help protect the environment from potential contamination.