Odor Control Solution
---
Cloud Tech Pvt. Ltd is a foremost provider of Odor Control Solution in India. We have provided our clients with superior odor control solutions for many years and earned an excellent reputation in the industry. Our odor control solutions are made with the latest technology and the highest quality materials to ensure that they are effective and reliable. Our solutions are designed primarily to target specific odors and provide an effective solution. Our solutions are designed to be used in both commercial and residential settings and have been proven to eliminate odors quickly and effectively.
We use the latest technologies to ensure that our odor control solutions are the most effective on the market. Our solution is designed to work in any environment, from offices to homes to warehouses. We are committed to providing our clients with the best odor control solutions available. We strive to keep our customers informed on the latest developments in odor control technology so that they can make the best decisions for their needs. We also provide our customers with advice on how to best use our odor control solutions to ensure maximum effectiveness.
Our team of experts is always available to answer any questions that our customers may have. We are dedicated to providing our customers with the highest level of customer service and satisfaction. We understand that our customers need the best Odor Control System solutions and that is why we strive to provide them with the best solutions possible.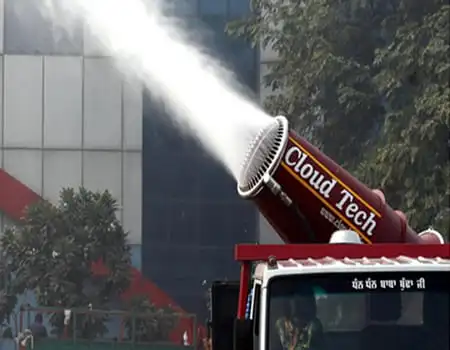 Benefits of Odor Control Solution:-
---
Improved Indoor Air Quality: It helps to reduce unpleasant odors and improve indoor air quality, resulting in a more pleasant living or working environment.
Increased Comfort: It helps to reduce the levels of unpleasant odors in the air, resulting in an improved level of comfort for those in the area.
Reduced Health Risks: Reducing the presence of unpleasant odors can reduce the health risks associated with inhaling them, such as nausea, headaches, and other respiratory ailments.
Cost-Effective: It helps to eliminate the need for expensive air purifiers and other air filtration systems, resulting in a significant cost savings.
Improved Scent: It helps to improve the scent of a room or building, resulting in a more pleasant environment.