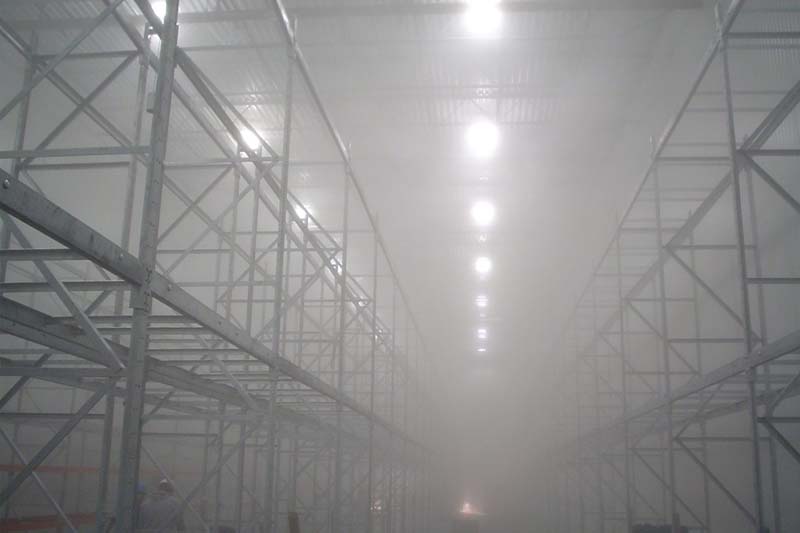 Outdoor Mosquitoes Control
---
Introduction
Cloud Tech Pvt. Ltd. is End to End customized solutions company, we believe in nature, which provides solution for Odour, Mosquitoes and bug control system, Humidification control, Outdoor and Indoor cooling, Dust Suppression, etc. We are the only company in the world that uses Natural essential oils formulation which is non toxic, biodegradable, very safe for humans. The solution is not only efficacious but also the most economical solutions available in the world. People who like to remain healthy and are sensitive to the environment safeguards find refuge or partner with Cloud Tech Pvt. Ltd..
Nowadays, vector and insect control is being done by 'Cell Penetration' technology, by use of chemicals. However, traditionally, the natives used natural plants and saps to repel the insects or kill them. The technology used was that of 'receptor binding' as opposed to 'cell penetration'. The basic advantage of receptor binding technology is that insects do not develop resistance, also the natural ingredients had a very short half life, apart from being non-toxic. Man in his ambitious stride for his prosperity stomped all the Natural derivatives and went on to synthesise formulations which are highly toxic and harmful to humanity and nature, apart from having a large half life. Polyethelene, Pyrethroids and Nicotinoids are examples of creations of ambitious human minds in search of great revolutionary profits at the cost of Nature.
Intelligent Humidification System
---
Introduction
Model: VFD CPRO Humidification System
The Most Innovative Humidification Technology in the Market
Designed for industrial Humidification and Cooling- the VFD CPRO Humidification module provides for precise solutions for environments of medium and large dimension. Cloud Tech has designed and manufactures CPRO Humidification System using upmost technology to satisfy any special needs in the Humidification sector.
The main features of this product line are its compactness, its high energy efficiency and a structural. The use of this product is therefore targeted at professional users who need to manage a significantly large flow of water for humidification and require an operational continuity of 24 hrs X 365 days. With VFD feature same system can be used with multiple line without bypass of water and diminish the effect of back pressure due to nozzles chocking.
Features :-
Effective Humidification (Upto- 95%)
Effective Cooling without wetting.
Large spraying volume
Long- term use with no clogging
Maintenance free.
Auto control system, keep stable and suitable indoor environment.
Different size nozzles for different areas and applications, multifunction with same machine.
Applications :-
Textile Industry
Paper Industry
Scientific research
Wood Industry
Livestock & Poultry
Agriculture storage
Tea Industries
Green House
Germination Unit
Food storage
Industries :-
Temperature and Humidity Program
Professional Variable Frequency drive
Online pressure transmitter
Low seed "H" class motors.
Lowest noise- 50 db
Low voltage control
Phase failure preventer
Dry run sensor controller
Cloud Tech pumps PPRC model with no over heating
Soft touch panel for RH, Temperature and Timer control
Module Built in temperature control fan.
Control via LAN, phone, laptop, PC, tablet
Digital Cycling Timer
High flow rate with maximum working pressure of 150 bars.
Digital alarms with display warning sent by SMS or email